The number one cause of generator failure is ... a dead or weak battery!
Battery Replacement Program
Avoid a dead or weak battery by having Mid Maine Generator service your generator and get full access to our Battery Replacement Program! Please ask to get the specific money saving details by emailing or calling us.
Regular Maintenance
Regular maintenance is needed to insure your generator will operate when you need it most. Without regular maintenance a generator can fail and leave you in the dark. Without proper maintenance you also risk the chance of voiding manufacturer warranties.
Certified Technicians
Our certified technicians have been factory trained to ensure your generator will be maintained and repaired properly to factory specs. If you are considering servicing your generator yourself be advised it can be dangerous and can void the warranty if not done properly.
Annual Maintenance
Generators should have annual maintenance performed regardless of the hours of use for that year. The heating and cooling cycle the engine goes through each week during its exercise will break down the oil and degrade the protective elements, thus requiring changing.
The maintenance of a generator can depend on how much it is used. The more use it gets, the more often it will need to be maintained. However, generators should have annual maintenance performed regardless of the hours of use for that year. The heating and cooling cycle the engine goes through each week during its exercise will break down the oil and degrade the protective elements, thus requiring changing. The starting battery in your generator should also be serviced once a year regardless of the hours. Load testing and topping off electrolyte are crucial to the reliability and longevity of the battery. Dust and particulates that can accumulate on electrical components through the year, without proper cleaning, can cause generator failure.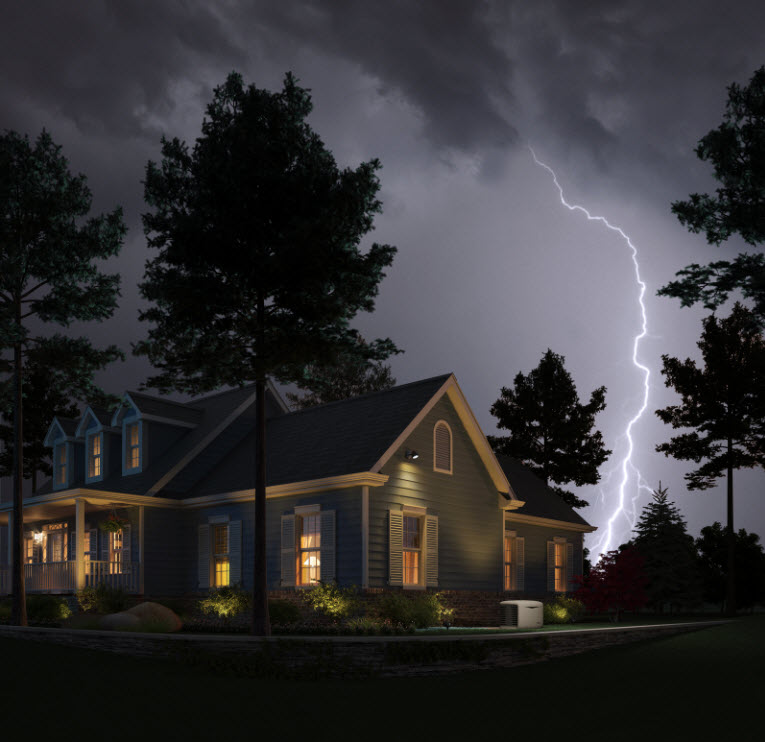 Preventative Maintenance Agreements
Mid Maine Generator offers many different preventative maintenance agreements, thus ensuring we have the options available to fit your preference, type of generator, and budget. By signing a service agreement with Mid Maine Generator, you get much more than just an oil change. You get excellent customer service, 24/7 coverage, discounted labor rates, priority service during storms, and service performed by a top-notch professional.
Your generator is only as reliable as the team that stands behind it. At Mid Maine Generator we thrive for excellence in customer service and take a lot of pride in every aspect of our business. Also, with our three locations, our technicians reside all over our territory. This is ideal to provide fast response times and keep the costs down for the customer.
DOCUMENTS & TIPS TO HELP KEEP YOUR GENERATOR RUNNING PERFECTLY
Valve cover locations.
This is where you add oil if needed.
Do Not over fill your generator with oil!
Only add 1/4 of a quart at a time, and recheck and add more if needed!
These generators only hold around 2 quarts empty, and wouldn't need an entire quart added unless an extensive (several days straight) outage has happened.
Click image for larger view
Customer Reviews
Customer service is at the core of what we do at Mid Maine Generator!
Our generator installation was completed yesterday and I just wanted to let you know how pleased we are with the Kohler power system you selected for us. It also should be noted what a great job your install crew did. I was impressed with their professional skills and manner and having employees like Ryan Tracy and Reed Pepper on your team is a huge plus for your company. We've had some problems with "no shows" and shoddy workmanship with other local contractors but Mid Maine Generators is really on a good track. Your crew handled a few problems with ease, coordinated our propane setup, explained the system and cleaned up the site. We were very pleased with the results , keep up the good work!
Great people to work with, very professional. Our generator has come in handy several times since it was installed in September. Highly recommend them.
Kohler is the best and Mid-Maine has great service! Highly recommend!
I chose Mid Maine Generator for my new Kohler standby generator based on the very professional site survey and proposal they prepared. The real test, of course, was on installation day. When the three man crew arrived for my two-house generator install, they got right to work with each man clearly knowing his duties and performing them in a very professional day. When the job was done, you wouldn't have even known that they had been here, except of course for the new generator and transfer switches. All of the trenching (propane, electrical to both houses, etc.) wasn't even visible….. they had carefully hand dug the trenches, being careful to keep the sod intact, and had replaced the sod so that the new trenches couldn't even be seen. This is the neatest job I have ever seen any contractor perform in all my years of having them work on my house. Sure, they had a lot going on during the day but, by the time they left, every spec of mess was cleaned up perfectly and the lawn was restored to perfect condition. I highly recommend Mid Maine Generator.
This day in age, it is extremely rare that an entire evolution proceeds in as exemplary a manner as this generator installation has. From the initial site visit to execution of the generator installation, every component of the operation exuded, in my humble opinion, engineering excellence, spot on scheduling, quality workmanship and the deepest respect for my property. In addition to acknowledging the engineering, pragmatic experience and high standards you brought to this project, I also want to acknowledge the professionalism exuded by Reed, Judson and Zack during the installation phase of the work. Their multi-discipline skills, strong work ethic, adherence to quality workmanship and the straight-forward and knowledgeable answers to any questions that I had would be the envy of any employer. This letter would not be complete without commenting on the impressive quality of the Kohler generator I observed during start-up. It was readily apparent that the entire unit exuded quality and durability while at the same time employing state of the art control functions. I might add a ditto for the panel board work done by Ree The MOP (now sub-panel), SE cable, transfer switch and cabling work to and from the generator were exemplary by any standard if I dare say so. Many thanks! Bob Williams
I am very satisfied with his install, He said the Team was very professional, respectful and did a great job with the Install and all of the clean up as well. Thanks!
On July 3, 2019 [Mid Maine Generator] installed a Kohler generator at our home. What great teamwork we saw with your small army of workers! Everyone worked well together, knew exactly what they needed to do and when to do it. When they left, everything was cleaned up and left just as they found it. We had a company from SC and they were very impressed with the level of professionalism and efficiency they saw during the installation. Great job!
From my initial phone call to the service performed on our generator, Mid Maine Generators is a top notch and professional company. Very glad that we chose to use them.
The best generator company in the state. These guys do a great job and know what they are doing!
Love my new 20kw Kohler installed just this past week!
From the very beginning, the quote, the explanation of what they would do, to the install was nothing but professional. Steve and his crew were on time, on budget and cleaned up after themselves, I cannot tell you how impressed I am with this company. I didn't think this type of service existed any more. You will not regret doing business with Mid Maine Generator!
An amazingly positive experience working with these professionals to have our generator installed in Boothbay Harbor. Respectful, timely and attentive … given that we are on hour 9 of no power, we are also most grateful! Thank you Mid Maine Generator!
Best investment I ever made. We lose power 1 or 2 times a month, sometimes for hours at a time and it always seems to happen just as we sit down to watch the news after dinner. Without electricity you can't watch TV, can't troll the internet, no reading, no cooking, and after a couple of hours it gets real cold in the house. Candles and lanterns only help with reading, none of the rest. Spend a few January nights with no electricity and you'll get one real fast.
This was essentially a perfect purchase and installation. Dan arrived in the midst of winter for the estimate….when he really couldn't see everything because of the snow. The crew arrived on time, Central Maine Power was early, and work got underway on time. The installation involved trenching across the driveway diagonally for about 50ft. The work was flawless and when I arrived home I could hardly tell the driveway had been disturbed. The crew was friendly and professional….calling me mid-job to make an adjustment to the tank placement, resulting in a much better looking result.
First class all the way.
Have had ours several years wouldn't live without one service has always been top notch Thanks Mid Maine!