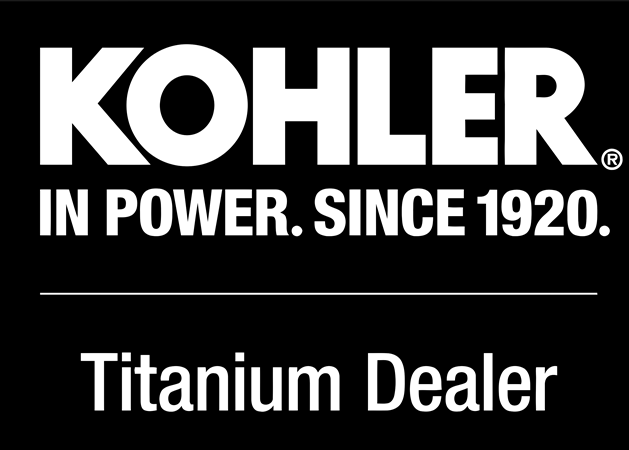 Kohler Power offers comprehensive solutions for all your power needs. With complete lines of Industrial Generators, Home standby Generators, Marine Generators, and Mobile Generators. Mid Maine Generator is an authorized Kohler Dealer and provides sales, installation and service.
14RESA and 20RESA ( our most popular generators for Maine )
Power your whole home without worrying about which breakers are on. These Kohler generators automatically start when the power goes out and switch off when the power returns.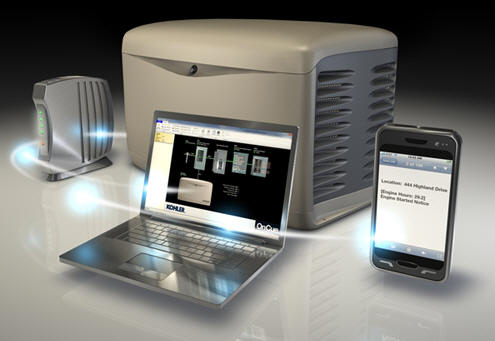 Kohler has upgraded their award-winning, popular 14 and 20 kW generators – known for extraordinary performance and reliability – with:
A redesigned, easy-to-read controller compatible with new Load Control Module (LCM) and Programmable Interface Module (PIM)
Lower sound levels than the 14/20RES for quiet, neighborhood-friendly performance
Advanced system management options compatibility, including the OnCue® Generator Management System, LCM and PIM
Easier installation than the previous 14/20RES due to easier access to components, redesigned cover latch and redesigned fuel system; optional OnCue installation has also been dramatically simplified
Five patent-pending innovations like the previous version of the 14/20 kW models, the new 14/20RESA still have:
Corrosion-proof composite enclosures – Will not corrode like other steel or aluminum enclosures
Fast response – restores power to your home in as little as 10 seconds
Premium power quality – delivers exceptional voltage and frequency regulation along with ultra-low levels of harmonic distortion for optimal power quality, protecting even the most sophisticated electronics; voltage and frequency regulation
holds extremely tight to 240 V and 60 Hz regardless of the load applied to the generator
Powerful performance – PowerBoost™ technology provides power to central air conditioners without dropping power to other appliances
Extraordinary reliability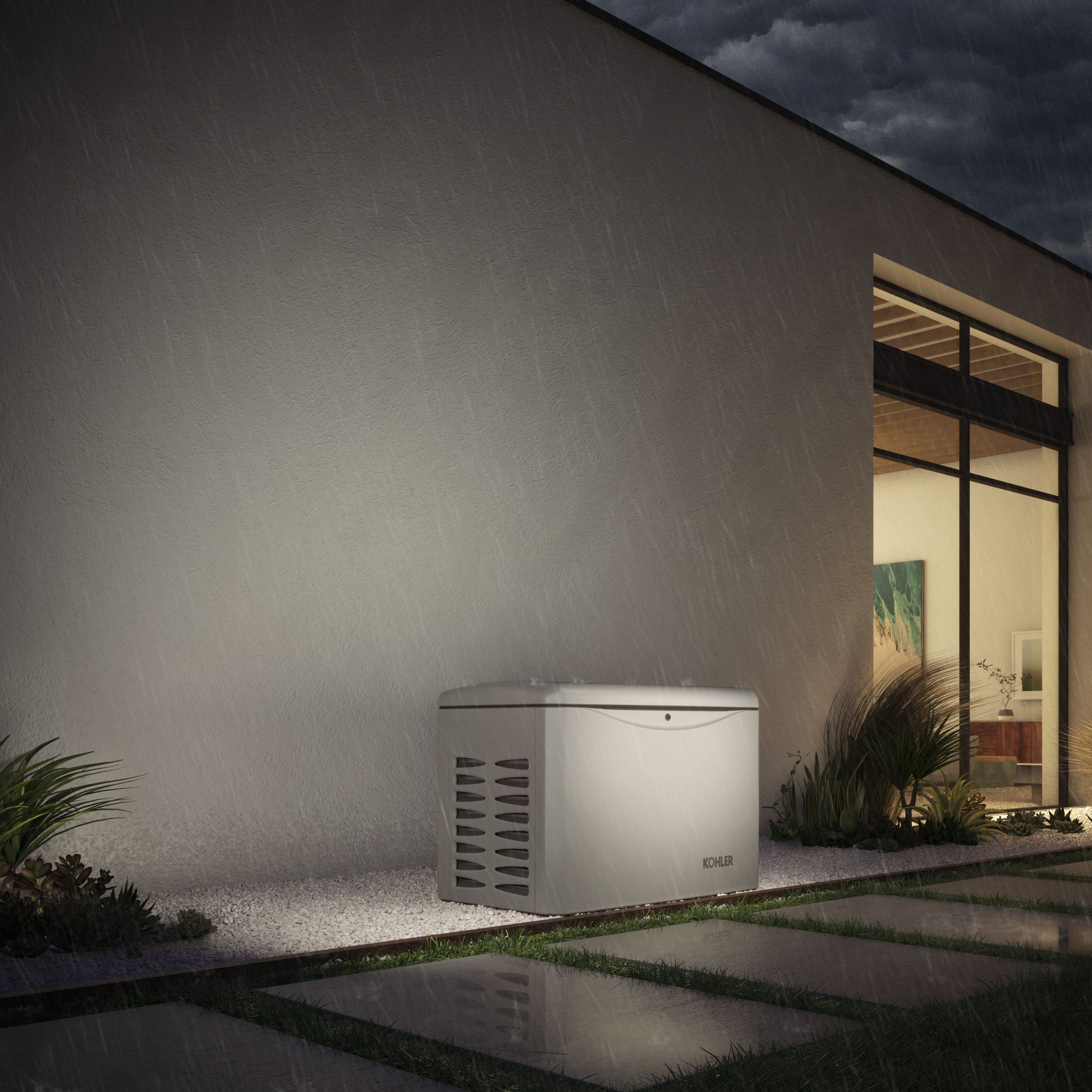 OnCue Generator Management System
A new version of Kohler's OnCue Generator Management System was introduced to be compatible with the new 14RESA, 20RESA and 48RCL models. This new software features even more advanced technology to help you and your customers manage and control their systems.
Advanced system management – view the components of your generator system, including the generator, automatic transfer switch, Load Control Module (LCM) and Programmable Interface Module (PIM), and remotely control the generator and PIM
Instant updates on the go – receive performance updates via text message or email
True remote control – start/stop your generator from your computer – even when you're away from home
Easy setup and installation – run ethernet cable to your generator controller, download the software online and you're ready to go
Four patent-pending innovations
CLICK HERE FOR MORE INFORMATION ON KOHLER PRODUCTS.
Mid Maine Generator is an authorized Kohler Dealer in Winthrop, ME.